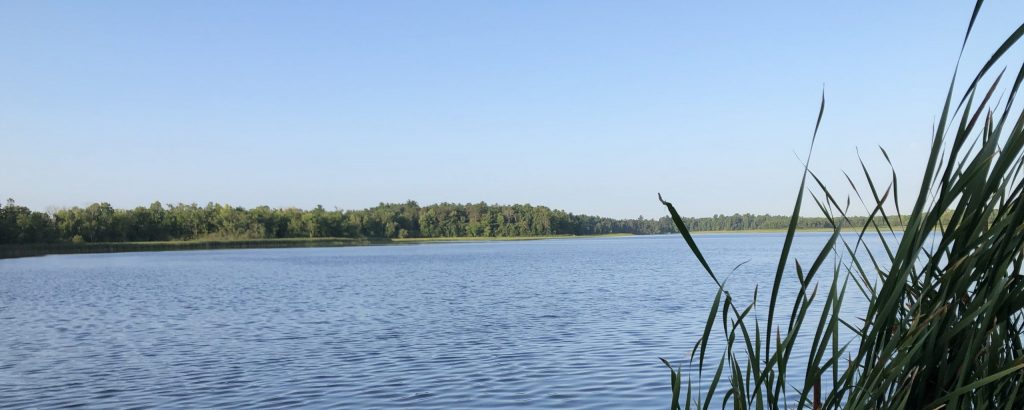 About
The Woods at Lake Placid is a 400+ acre campground in the beautiful north woods of Minnesota. Nestled on the shores of the Crow Wing River in Pillager, approximately 14 miles west of Brainerd, the camp is a jewel waiting to be discovered. Through the generosity of a man named John Sullivan and countless other dedicated leaders who donated property, finances, time, and other resources since the late 1970's, hundreds of people enjoy the grounds each year. God's presence continues to envelop the campground and the many groups who utilize it today.
The camp has both modern and rustic facilities to fit multiple needs and preferences. The Norm Klaassen Center is a 4-season structure with a full commercial kitchen, meeting room for approx. 80 people, 3 bathrooms with 2 showers, and bunk housing for up to 15 people. Additional bunk housing is available in two separate buildings for a total of 35 additional beds. The camp also provides limited electrical camper hookups, unlimited tenting sites, a shooting range, an outdoor stage, a pavilion with tables and benches, a shower house, and outhouses.
Our rentals are for church groups and non-profit organizations and work well for church retreats, staff retreats, training camps, kids camps, men's groups, quilting retreats, cross country training camps, and more!
See the Reservations tab to check availability, then call the MN District Council to book your group's stay at The Woods at Lake Placid!
TESTIMONIALS:
"Thank you so much for opening the doors to the Alexandria Cross Country program!!! 'With a Passion and Purpose' is our theme this year and this place was a great host to us as we ate, laughed, played lots of games, swam, ran the trails, did team bonding and goal setting and watched kids build bonds that will last a lifetime. Van, I can't thank you enough and can't wait to return to this beautiful place next year where we can give tools to kids that will last a lifetime!! We had a blast!" – Coach Hochhalter and the 2021 Cross Country Team
"On behalf of Oakwood Community Church's Men's Ministry group, we would like to thank you for having such a wonderful facilities to hold a small retreat. We look forward to utilizing it again in the near future."
"The Woods at Lake Placid Bible Camp "fit" us very well. We were welcomed and allowed to have a great time of fellowship, sharing, and just some good clean fun. All of the men and young men had a wonderful time. We utilized the Blockhouse, camping area, fire pit area, shower house, boat dock area, & shooting range."
"Van Rone & Todd Wille welcomed us and made us feel at home. Van allowed us to switch from the Bunkhouse to the Blockhouse to better accommodate us. Their passion and vision for the camp and the Royal Rangers program is very evident."
"We had a great time praising God and teaching the Word of God through this amazing ministry, Royal Rangers. There is not a better place to be. Todd did a great job giving us the tools to keep our boys and girls having fun. Thanks to Van and all the staff from The Woods. Looking forward to being here again soon!" – Cedros Del Libano Christian Church